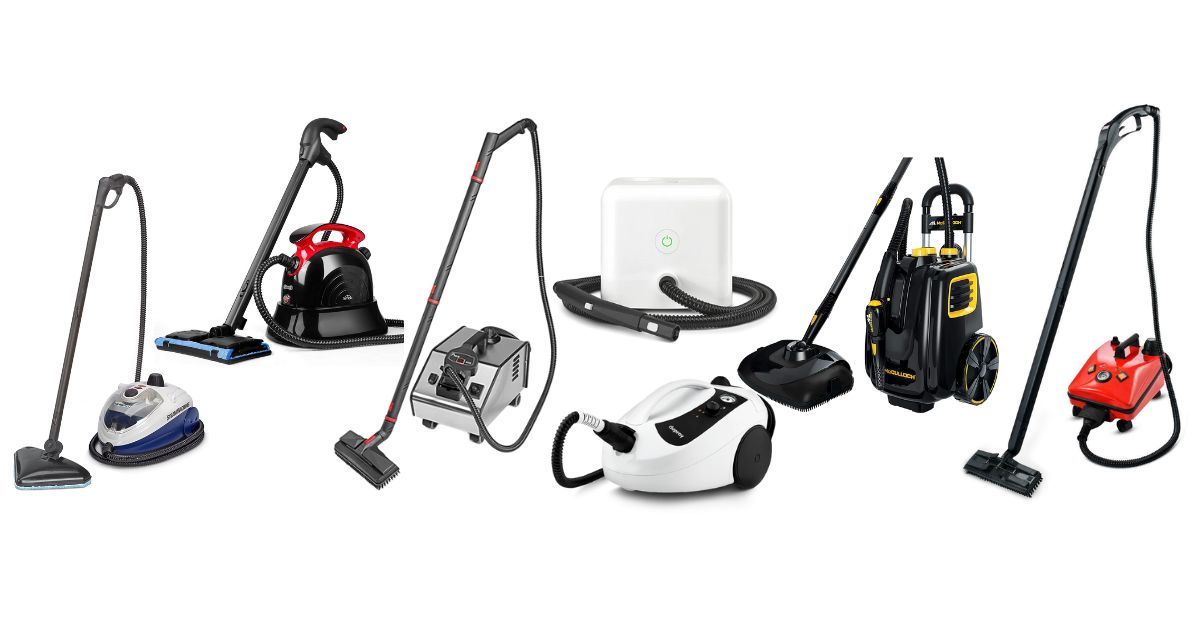 Canister steam cleaners are all in one machines that can be used for floor cleaning, as well as other areas around your home.
They come with different attachments making it easier to clean areas around your home such as your bathroom, shower, walls, windows, kitchens and much more. You might hear these referred to as home steam cleaners or all purpose steam cleaners, as well as terms like multi use, or multipurpose.
Whatever you want to call it, a canister steamer is my preferred choice over a steam mop, particularly for larger homes. They have more attachments, hold larger volumes of water and will run for longer. You can use these for a complete home clean without using chemicals.
Browse our steam cleaner reviews, buying guides, frequently asked questions and general information below.
Best Canister Steam Cleaners in 2022
These are my top picks and best selling home steam cleaners. Click on a link below the table for specific brands, in depth product reviews and comparisons.
07/22/2023 07:27 pm GMT

Dupray Steam Cleaners
McCulloch Steam Cleaners
Other Brands
Vapamore
Vapor Clean
Frequently Asked Questions About Steam Cleaners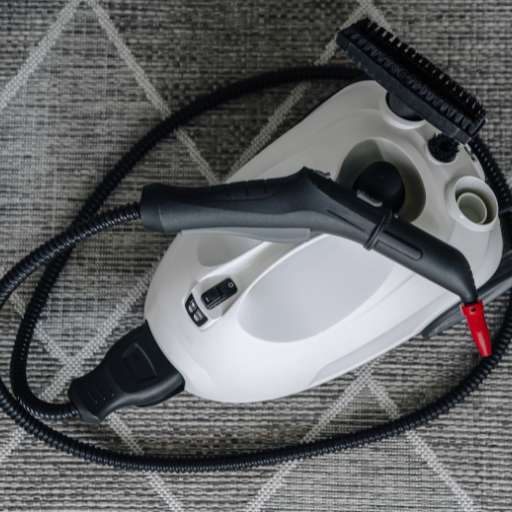 Where Can I Buy a Canister Steam Cleaner?
Most major department stores sell home steam cleaners as well as online marketplaces such as Amazon, Walmart and Target. Sylvane are approved authorized resellers of some steam cleaner brands and offer free shipping on orders over $35.
Do Steam Cleaners Have Suction?
Most steam cleaners do not have suction. If you are looking for a combined vacuum and steam cleaner, look for a commercially rated steam vacuum.
How Hot Does a Steam Cleaner Get?
Home steam cleaners heat the boiler tank to a minimum of 212°F. Commercial steam cleaners heat hotter than this and can reach temperatures up to 356°F.
Which are the Best Steam Cleaners?
For home use, the most popular steam cleaners are the Dupray Neat, McCulloch MC1385 and Wagner Spraytech. Other brands to consider also are Vapor Clean, Vapamore, Polti and Steamfast.
Is Steam Cleaning Effective?
Using heat and steam is an effective way of cleaning hard surfaces around your home, and refreshing fabrics, upholstery and carpets. Steam is less effective on heavily built up soap scum and hard water stains. You may need to use scrubbers or repeated steaming to get this buildup off.