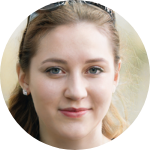 Hi, I'm Lauren, creator of steameradvice.com. I originally started this site in 2019, as best-garment-steamers.com.
I felt there was a need for good quality advice online about clothing steamers, how to use them, and which ones are the best to buy. I was frustrated at what I saw online and so called expert reviews that recommended inferior products that I would never buy.
As an owner of a handheld clothes steamer, upright standing clothes steamer and a Propress commercial clothes steamer, I've been steaming clothing since 2014.
I also have a handheld steam cleaner and a steam mop which I use on my floors, so migrating Best Garment Steamers to Steamer Advice seemed like a natural progression.
I am based in Australia, so some of the brands here will differ from the overseas market but are fundamentally the same. Some are simply a name change – for example, Rowenta in the USA is Tefal in Australia. Identical products, different name.
At the time of writing, my audience is mostly US based, as well as Canada and the UK. You will find sometimes I will recommend different products in different countries. This may be because brand names are different, or also for convenience for any returns, warranty repairs or spare parts. Saving you time and money is always at the forefront of my mind when making any recommendations.
You will find ads and affiliate links across this website. This helps to support me and the time it takes to write authentic reviews, tutorials and buying guides. This does not impact the price you pay, or my recommendations – in fact, I will openly tell you not to buy something if I don't believe it is a good product, or if there is a better alternative.
The advice I give is general in nature and based on my own experiences owning and using steamers around my home.
If you have any questions, or want to get in touch, you can reach out to me on my contact page, or leave a comment below my articles. I do read these and will personally respond.