Can You Steam Clean Vinyl Floors?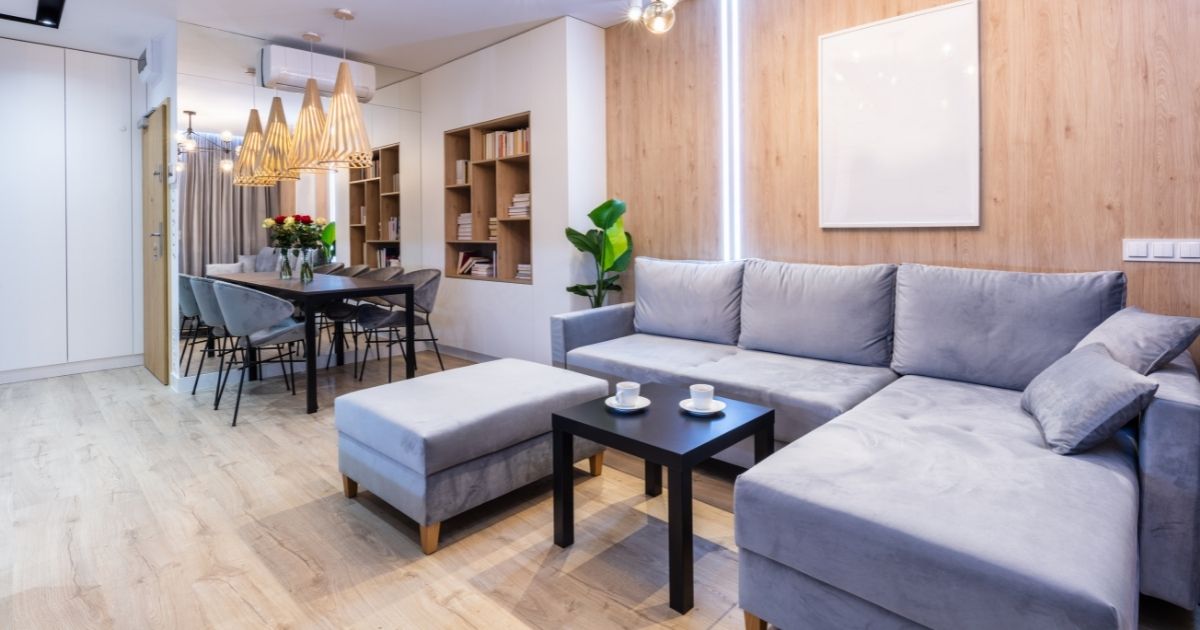 Whether you have older style sheet vinyl floors or new luxury vinyl planks, you need to know the best way to keep them clean. There is loads of information online. One quick search will tell you it is okay to steam clean vinyl floors, others will tell you not to. I'm here to clarify if you can steam clean vinyl floors, including sheet vinyl, luxury vinyl plank, vinyl tiles and hybrid flooring. The short answer is no.
Avoid using a steam mop or steam cleaner on vinyl planks, luxury vinyl flooring, sheet vinyl and hybrid vinyl. The high heat can strip the finish causing irreversible damage to the vinyl. Furthermore, moisture can seep in the joins of the planks causing them to lift.
To seek further clarification, I went to some vinyl manufacturers for their advice. Signature Floors advised:
Beauflor are makers of luxury vinyl rolls, planks and tiles. They advised:
COREtec are extremely popular and their COREtec ONE vinyl flooring is 100% waterproof, making it suitable for use in wet areas such as bathrooms and kitchens. Surely, their vinyl can withstand a steam mop, right? Here's what they had to say:
If you choose to use a steam mop on vinyl flooring, do so at your own risk. You may void the warranty on your product and cause damage to the surface of the vinyl.
Here are the most asked questions I get about vinyl flooring:
Can you use a steam mop on vinyl plank flooring? 
A steam mop is not recommended by vinyl flooring manufacturers. Many new vinyl floors have special coatings on the surface making them resistant to stains. The high heat from a steam mop may affect the quality of the coatings and cause damage to the floor.
What is the best way to clean vinyl plank flooring? 
The best way to clean vinyl plank flooring is with a pH neutral floor cleaner and soft mop. You can sweep or vacuum first, just make sure you use the hard floor setting on your vacuum, not the carpet setting with beater bar. Consult your installation and maintenance guide or flooring warranty to be sure you are using the recommended products for your specific type of vinyl flooring.
Can you use Bissell steam mop on vinyl floors? 
No steam mop is recommended for use on vinyl floors. This includes the Bissell steam mops – even the ones with multiple steam settings. Other Bissell floor cleaners such as the Bissell Crosswave would be a better choice for vinyl floors.
Can you use a Shark steam mop on vinyl sheet flooring? 
Shark steam mops are not suitable to use on vinyl sheet flooring. Despite being waterproof, the heat and steam from a Shark steam mop may cause damage to the coating of the vinyl.
Can you steam luxury vinyl flooring? 
Luxury vinyl flooring should not be steam cleaned. This includes luxury vinyl planks, luxury sheet vinyl, luxury vinyl tiles and more. Manufacturers of luxury vinyl products have advised against using steam, and it would likely void your flooring warranty if you do.
Enjoy Your Luxury Vinyl Floors
Now that you know you need to keep your steam mop well away from luxury vinyl flooring, you can enjoy keeping your floor in pristine condition with other traditional methods of cleaning. Well maintained vinyl should last decades. As much as I love steam cleaning, I can't recommend even testing your steam mop in an inconspicuous area. You risk ruining your vinyl floor and your warranty.
Play it safe and stick with a swiffer style mop, spray mop or traditional mopping methods when it comes to vinyl flooring.