Pure Enrichment PureClean XL Rolling Steam Cleaner
The Pure Enrichment PureClean XL Rolling Steam Cleaner is a 120v canister steam cleaner with a 45 minute run time, backed by a 5 year warranty. At face value, it looks like a great steam cleaner, but I found some limitations with this machine that you may need to be aware of. If you are considering buying the PureClean XL steam cleaner, read on so you know exactly what to expect when you unbox and get using the machine.
Key Features of the Pure Enrichment Steam Cleaner
50 Ounce Water Boiler Capacity
The 1.5 liter (approx 50.7 ounces) water tank is comparable to other canister steam cleaners on the market. A tank full of water will run for around 45 minutes, allowing you to continuously clean surfaces or floors without having to stop and refill the machine. This saves a lot of time and will enable you to get more done in a shorter amount of time. 
This canister style steam cleaner heats the entire water tank at once. Pure Enrichment estimate an 8 minute heat up time – some user have found it needs up to 12 minutes to fully heat the tank. There is a ready light which switches off when the machine is ready to use. The boiler tank is stainless steel. As an opaque machine, one downside is you can't see the amount of water left in the tank.
Triangle Brush and Mop Design
The large triangle floor tool has a low profile design, making it easy to get underneath low furniture. There is smaller triangle head also which is well designed for getting in to the corners of countertops and showers. You can also use this to spot clean carpets.
The mop pads velcro to the bottom of the steam mop; some users have had trouble with both the absorbency of these mop pads and keeping them velcroed on. An easy fix is to use a microfiber mop pad that secures over the steam head. You can find generic ones on Amazon here.
Steam Pressure & Continuous Steam
This steamer packs a punch as far as steam output is concerned. It emits steam at 34 grams per minute, which is better than the 31 grams per minute on the McCulloch MC1375 and MC1385 models, although not as good as the McCulloch MC1275 which reaches up to 37 grams per minute.
The downside is the heat of the steam. The boiler tank will reach 212 degrees Fahrenheit to create the steam, but tests have shown that by the time the steam reaches the nozzle, its temperature is around 140 degrees Fahrenheit. This is adequate for general cleaning, but not for disinfecting or sanitizing,
Another helpful feature of the Pure Clean XL Rolling Steam Cleaner is its steam lock switch. This allows for continuous steaming, so you don't tire your hand out holding in a button for 45 minutes. Like most canister steam cleaners, if you leave the steam locked on it can vary in pressure. This is because the steam will need to build back up in the tank.
The best way to get around this is to clean an area, then give it a little rest for a few seconds whilst you move to another area. This will help for the steam pressure to build back up.
You can also lock the steam trigger when changing attachments. This prevents the trigger from being pressed in and accidental burning from steam occurring. An excellent safety feature design, which I've not seen on many other models of steam cleaners.
Power Cord Length
The steam cleaner comes with a 16 foot power cord. This is a fairly standard length for canister steam cleaners. If you have a large area to cover you may need to switch power outlets or use an extension cord.
Portable Design
The Pure Enrichment PureClean XL Rolling Steam cleaner has two hard wheels on the bottom at its base, which allows you to quickly move it around. It rolls smoothly behind you for easy maneuverability. When storing, the power cord wraps around hooks on the back of the machine and the steam nozzle clips into the handle on top.
Included Accessories
The PureClean XL Steamer comes with several useful accessories to make it even more convenient and easy to clean various surfaces. This includes a triangle brush with bristles on the bottom for deep cleaning of corners. The 2 extension wands add 3 feet to the steamer hose for hard to reach places.
The other accessories included with this package are 5 nylon utility brushes (4 shorter and one longer) and a brass utility brush. The large round scrub pad is handy for tile and oven cleaning. The squeegee tackles windows and shower screens with ease, and the steam jet nozzle gets into cracks and crevices blasting out dirt and grime.
It is missing a scraper tool, which is handy for oven cleaning and steaming stuck on items. I have previously used a scraper tool to bring up masking tape off a timber floor that was well and truly stuck down, and take stickers off the front of a cupboard. This would be handy to have, but Pure Enrichment don't make this attachment.
The other downside with the attachments is there are no replacement ones available to buy from Pure Enrichment. Users have reported receiving brushes upon request after contacting Pure Enrichment, and also using Wagner Steam Cleaner Brushes which will fit the PureClean XL if you wrap the nozzle in some thermal tape.
Here is the advice:
The wagner nozzles have a slightly larger inner diameter than the PureClean nozzles. However, if you use about 2 wraps of high temp tape on the attachment handle, it allows you to use the Wagner nozzles. These nozzles last MUCH longer than the PureClean nozzles. Probably 4 or 5x as long.

Matt L via Amazon
Performance of the Pure Enrichment PureClean XL Rolling Steam Cleaner
Many users are incredibly happy with the performance of the Pure Enrichment PureClean XL Rolling steam cleaner. The powerful output of steam is the most popular aspect of this machine.
The biggest complaint is the hot steam melts the small brush attachments included with this steamer. There is also no onboard storage for the attachments, so you need to find somewhere safe to keep these where they won't get lost.
Pest Control Use
The PureClean XL has successfully killed silverfish, bed bugs and fleas, making this a suitable choice for natural pest control.
It doesn't come with a carpet glider, so treating large areas of carpets will be difficult. You may be able to purchase a generic carpet glider to rest the steam head on to alleviate this problem.
Pros 
Excellent steam output at 34 grams per minute.
The extension wands are handy for hard to reach areas.
5 year warranty is outstanding for a canister steamer in this price range.
Cons 
It weighs a little more than other steam cleaners due to the solid tires.
Steam is powerful but not super hot.
The brush attachments don't last long.
How to use Pure Enrichment PureClean XL Rolling Steam Cleaner
The Pure Enrichment PureClean XL Rolling Steam Cleaner is an easy-to-use steamer that can deep clean hard surfaces. This Steam Cleaner has an adjustable handle that can be shortened or lengthened to suit different heights, and it also features wheels, so it's easy to move around. 
To use the PureClean XL Rolling Steam Cleaner, attach the steam mop head or desired attachment for your cleaning requirements.
Fill the water tank with distilled water, wait for the unit to heat up.
Push down on the handle to emit steam, and use the cleaning head to clean surfaces as desired.
Once finished, simply detach the cleaning head and wipe up any excess water with a dry cloth to leave surfaces clean.
Note: The Pure Enrichment PureClean XL Rolling Steam Cleaner is recommended for use with distilled water. If you use tap water in this machine, you will need to undertake a regular descaling routine.
See the PureClean XL in Action
Where to Buy the Pure Steam Cleaner
The recommended retail price for the PureClean XL Rolling Steam Cleaner is $139.99 on Pure Enrichment's website. You can also buy the PureClean XL on Amazon and Walmart.
Prices pulled from the Amazon Product Advertising API on:
Product prices and availability are accurate as of the date/time indicated and are subject to change. Any price and availability information displayed on [relevant Amazon Site(s), as applicable] at the time of purchase will apply to the purchase of this product.
Conclusion
If you're looking for an effective way to clean your floors and other surfaces, the PureClean XL Rolling Steam Cleaner has excellent steam output to blast away dirt, debris and stuck on stains. The included attachments and extension wands make above floor cleaning a breeze, and the 5 year warranty is outstanding for a steam cleaner in this price range.
What lets this machine down a little is the brush attachments, which don't last long. If you are prepared to spend a little extra and buy the Wagner attachments, they will hold up much better for you. Alternatively, take a look at the Wagner 915 Steam Cleaner which is comparable in price, run time, has extra attachments and onboard storage for some. It doesn't compare with the warranty however, 1 year for the Wagner vs 5 years for Pure Enrichment.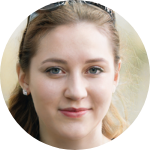 About the Author
Hi I'm Lauren. Passionate organizer, t-shirt folder and owner of a commercial garment steamer, steam cleaner and handheld steamer. I'll discuss all things steaming, so if you need help with buying or using a clothing steamer or steam cleaner, I'm here for you. Please join me on Facebook and don't hesitate to reach out if you have any questions. Happy Steaming!