Can You Use Essential Oils in a Clothes Steamer?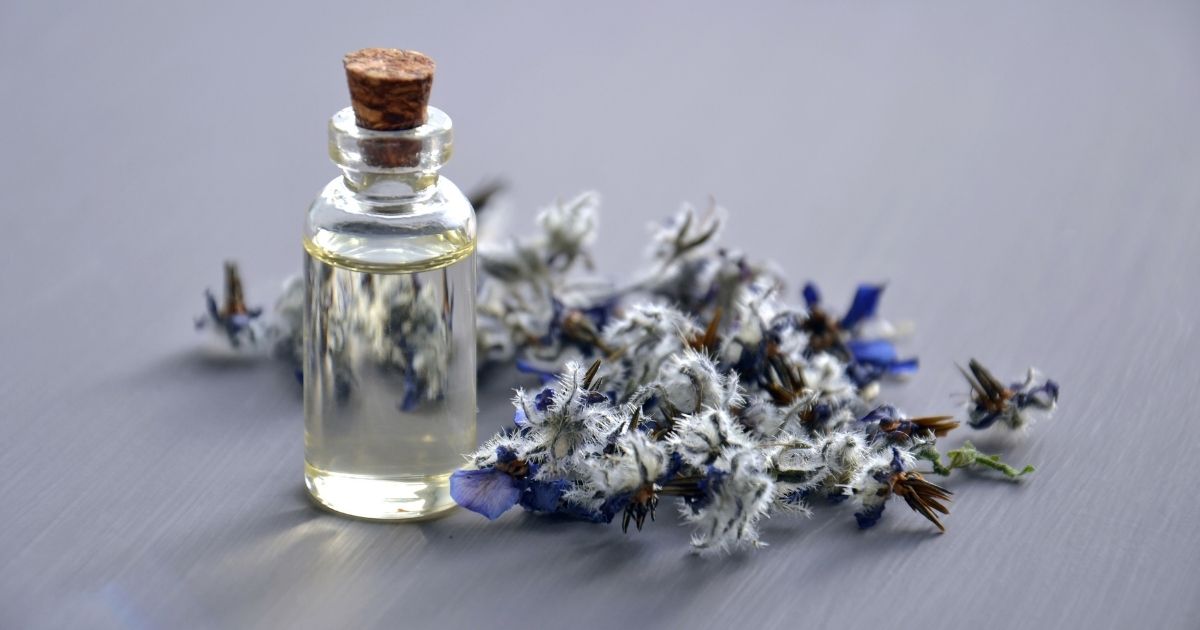 I am a huge fan of essential oils, and regularly use them in home made cleaning products and my diffuser. I often get asked can you use essential oils in a clothes steamer to add a light scent to your clothing? Unfortunately, no.
Essential oils should not be used in your clothes steamer. They are not water soluble and will not be evaporated into steam. The oils may build up on the inside of your steamer, causing it to clog. It could shorten the life of your clothes steamer.
Unfortunately, you cannot and should not add anything to your clothing steamer except distilled or demineralized water.
If you use essential oils in your steamer water tank you risk causing damage and/or build up of oils inside the boiler, or other internal working parts of your clothes steamer.
Can You Use Essential Oils in a Clothes Steamer? Manufacturer Advice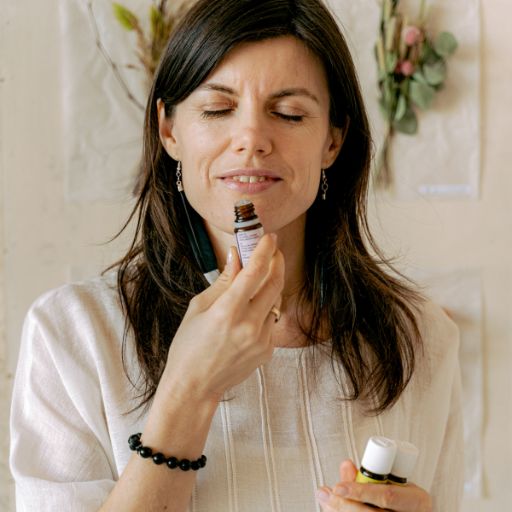 Here is the advice from manufacturers about clothes steamer additives including essential oils:
Conair Steamers
Conair state that salt, bleach or dye can corrode or clog internal parts of their garment steamers. There is no specific advice on using essential oils in their steamers, however, I would not recommend it. 
Rowenta Steamers
Rowenta advise that any additive that condenses under heat should not be added to a Rowenta garment steamer. This includes essential oils. 
The effect could be brown dripping of water, spitting water and premature aging of your steamer.
PurSteam Garment Steamers
I reached out to PurSteam Steamers for their advice, which was not to use essential oils in their clothing steamers. 
PurSteam advised this may reduce the "effectiveness" of the steamer. 
Jiffy Steamers
Jiffy advise additives such as salt, vinegar, bleach, perfumes and dyes should never be added to steamer water, as they may clog or corrode internal parts.
Black + Decker
Black and Decker advise to refrain from using perfumed or scented additives, which may cause discoloration of the water and result in stains on your fabrics. Black and Decker's advice is to use only distilled, filtered or purified water in their steamers.
Steam and Go Steamers
Steam and Go advise you should not use any perfumes, essential oils, salts or additives of any kind to their steamers. 
Can You Use Ironing Water in a Clothing Steamer?
Most ironing waters contain either perfumes or essential oils, however, these solutions have been emulsified together, making them safe to use in electrical devices such as irons and clothing steamers.
Ironing water for you to consider: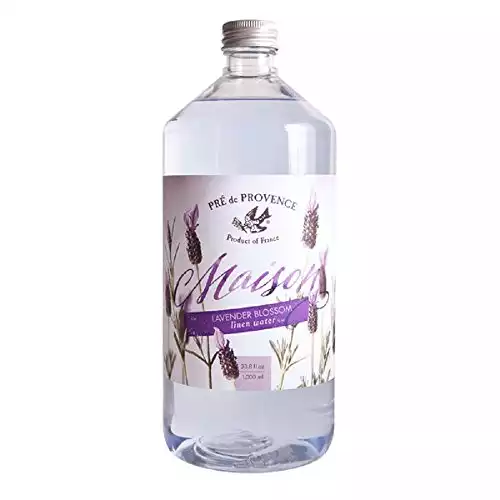 Pre De Provence Linen Water for Irons
Demineralized water with a lavender fragrance that can be used in irons or clothing steamers.
Can also be sprayed directly onto clothing, upholstery, bed sheets etc.
33.8 fluid ounce bottle
Buy on Amazon
We earn a commission if you make a purchase, at no additional cost to you.
11/17/2022 01:40 am GMT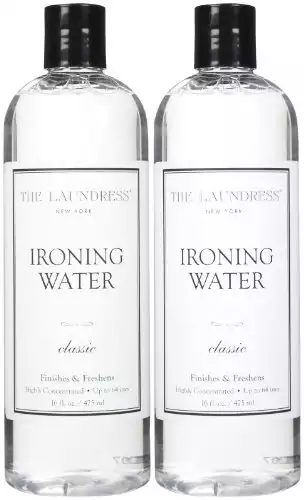 The Laundress Ironing Water
2 pack of 16 fluid ounce bottles (32oz in total)
A blend of lily of the valley, jasmine, sweet musk, sandalwood and a touch of citrus
Buy on Amazon
We earn a commission if you make a purchase, at no additional cost to you.
Can I Put Fabric Softener in My Steamer?
Fabric softener should not be mixed with water and poured into your clothing steamer. Use distilled water only.
Whilst it would be lovely to have a fabric softener scent, this could potentially damage your clothing steamer as well. 
You can make your own clothing spray by mixing fabric softener and water and pouring into a spray bottle. Shake well and ensure that the fabric softener is well mixed with the water. 
Lightly spray your clothing with the mix before steaming. 
Note: Don't be too heavy handed with the fabric softener. Some fabrics can stain when coming into direct contact with fabric softener. 
Frequently Asked Questions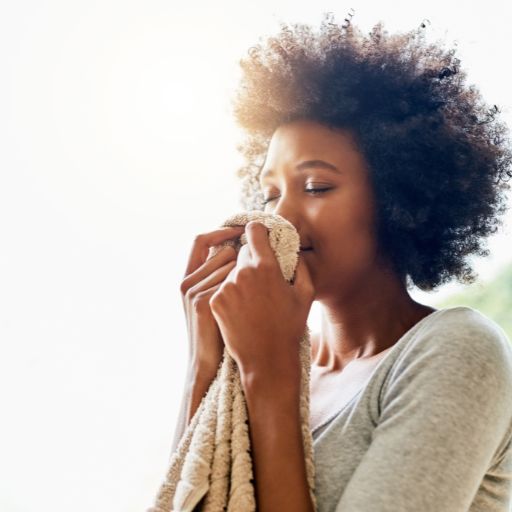 Scented water for clothes steamers would be lovely, and I'm sure it's only a matter of time before this product hits the market. In the mean time, here are the most asked questions about how to make a steamer smell good:
What Can I Put in My Clothes Steamer to Make it Smell Nice?
Distilled or demineralized water are the only things you should add to your clothes steamer. Distilled water has no scent and no impurities, therefore, your clothes steamer will not have any musty smells.
Can Essential Oils Go in a Steamer?
Essential oils should not be put in a clothing steamer or steam cleaner. Some humidifiers have essential oils trays where they double for aromatherapy, however, you should never put the oil into the water tank.
Can I Put Lavender Oil in a Steamer
Unfortunately, lavender oil cannot be put in clothing steamer or steam cleaner. Oil and water do not mix and the build up of oil over time may stop your steamer working.
Can You Use Scented Water in a Steamer?
What Water Should I Use in My Clothing Steamer?
Distilled water is the best choice for use in your garment steamer. Distilled water is cheap to buy in bulk and will not damage your fabric steamer in any way.
If you are unable to get hold of distilled water, use demineralized water. 
If you choose to use tap water, filtered water, bottled water or any other type of water in your clothing steamer you will need to regularly descale the steamer by using a vinegar and water solution. Check out my tutorial on keeping your clothing steamer clean here.
What Can I Use to Refresh My Clothes in Between Washing?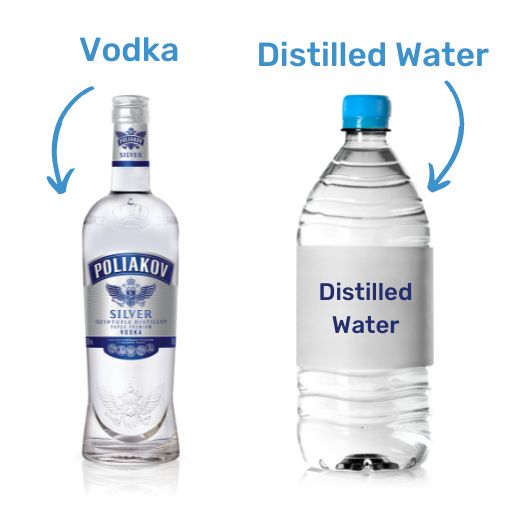 Steaming is a great way to refresh clothing in between washing, or dry cleaning. If you find the armpit area of your clothing has some odor, try a mix of distilled water and white vinegar.
This is generally 50/50 of each product. Mix this up in a spray bottle and spray directly onto your apparel, followed by steaming. 
If you have vodka at home, this will also work for removing stubborn odors. Depending on the area of fabric you have to steam, mix together 1/4  cup of vodka and 1/4 cup of distilled water in a spray bottle. Spray directly onto the clothing – don't put this in the steamer. 
Follow with a good steaming and any funky smells should disappear! The alcohol helps with sanitizing, without leaving a vodka smell on your clothing either. 
Enjoy The Fresh Smell of Steam – Without Essential Oils
If you never use tap water in your steamer, then you won't end up with musty smelling steam on your clothes. This smell is from mineral and bacteria build up when tap water is left sitting. This can also create mold in your water tank.
Stick with distilled or demineralized water and enjoy the fresh smell of natural steam, rather than needing to use additives to make your steamer and clothing smell good.