Is a Steam Mop Safe for Laminate Floors? A Guide to Using Steam Mops on Laminate Flooring
Laminate flooring looks impressive in many homes and is now a top choice for easy to install DIY flooring. It's pretty outstanding how realistic the wood laminate flooring styles can look, which is actually just a picture of wood. 
A laminate floor is also an excellent choice for families with children, pets, and high-traffic areas around your home. 
Keeping laminate in good shape needn't be a daunting task. Many people turn to steam mops, knowing this is a highly effective way to clean a floor. It is often against manufacturer advice to steam mop laminate – I'll explore why in this post.
Laminate Flooring Manufacturer Advice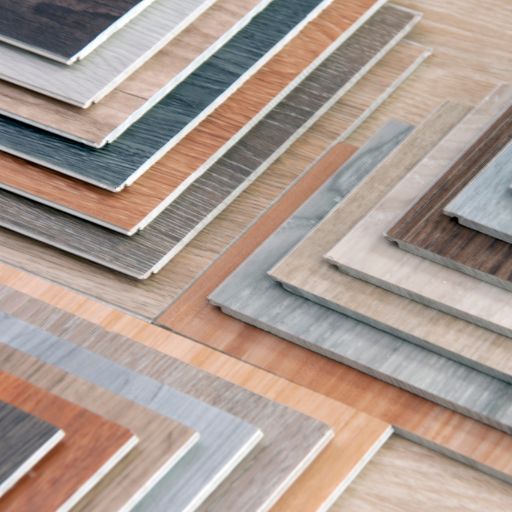 So, is a steam mop safe for laminate floors? Most laminate floor manufacturers will warn against using steam mopping for cleaning laminate floors.
Much of the advice online states this is because laminate flooring comprises prefinished slabs, and the seams between the slabs are not sealed. The joints can let steam reach the laminate core, which is highly susceptible to moisture. After all, it's not really wood.
However, I spoke to my local flooring retailer who advised it is more about the polyurethane finish on some, than steam getting into tiny gaps. The high heat of steam can melt and wear away the finish over time.
I looked to flooring manufacturers for advice:
Shaw Laminate Flooring is extremely specific in its user manual not to use steam cleaners or damp mops on its laminate. You should also not wash or wet mop the floor with soap, detergents, or other liquid cleaning products. 
They advise using a steam mop on their laminate could cause: "swelling, warping, delamination, and joint-line separation, and void the warranty and cause irreparable damage."
Given there are so many different brands of flooring, I'd recommend you consult your manufacturer guidelines to determine if a steam mop is safe for your laminate floor.
The brand might have particular suggestions based upon the structure of the laminate. Many businesses have detailed product guides and guidelines on cleaning laminate floorings on their website.
Steam Mop Manufacturer Advice
Many steam mop manufacturers warn against using steam cleaning on unsealed floors but claim you can use steam mops on laminate floors. This causes even greater confusion because, in reality, there is no such thing as a wholly sealed wood or laminate.
The steam mop manufacturers want you to buy their machines, so of course, they are going to say that steam mops are safe for laminate flooring.
But in reality, steam mops will almost certainly void any warranty you have on your laminate flooring. 
Engineered laminated floor covering is finished with polyurethane, a moisture-resistant finish. Hairline gaps between boards are not bridged by the surface, leaving the internal compressed materials of the laminate exposed to moisture from steam. 
Can You Use a Steam Mop on Waterproof Laminate Floors?
Some laminate flooring manufacturers offer water-resistant flooring. The only manufacturer we could find that stated steam mopping was safe for their waterproof flooring was Armstrong Flooring. However, it is essential to note that this applies to their hybrid/rigid core flooring, not their traditional laminate floor products. 
Some of the collections in their hybrid and rigid core range are:
Audacity Rigid Core
Empower Reinforced Mineral Core
Natural Creations Luxury Rigid Core
Emvision Rigid Core
Armstrong Flooring's advice for cleaning their laminate floors:
Do not wet mop
Do not use steam mops
Do not use mops with oil-treated covers
Pergo flooring also offer a product called Wet Protect. A steam mop cleaner still isn't recommended, however. 
Here is the specific advice from Pergo: 
"The flooring must be maintained in accordance with Pergo care and maintenance instructions. Damage resulting from excessively wet maintenance or from using detergents, abrasive cleaners, soaps, waxes, or polishes is not covered by this limited warranty. Damage must not have occurred as a result of improper or inadequate maintenance or accidents, such as damage caused by scratching, impact or cutting. Damage resulting from the use of rotating beater bars, floor scrubbers, jet mops, steamers, buffers or similar products is not covered by this limited warranty."

Pergo Flooring
Basically, if you choose to use a steam mop or steam cleaner on your Pergo laminate flooring, which causes damage over time, you will void your warranty. 
How Do You Use a Steam Mop Safely on Laminate Floors?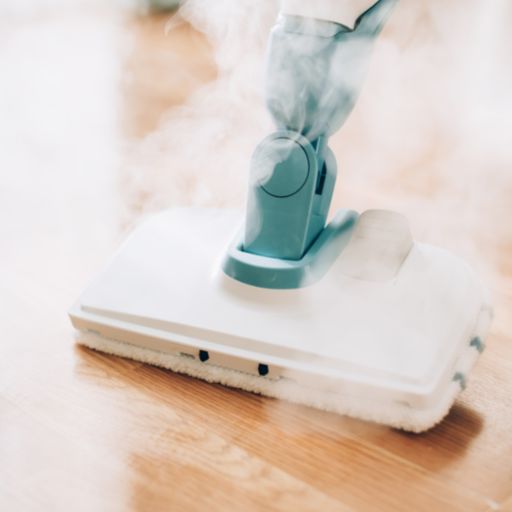 If you know the risks but still want to use a steam mop on your laminate wood floors, here is our advice:
Choose a steamer with multiple steam settings. Our list will help you choose the best steam mop to clean a laminate floor.
Switch to the lowest steam setting.
Mop in the direction of the grain.
Keep the mop in motion at all times.
Do not use your steam mop to sanitize. This means holding the steam mop in one place for up to 15 seconds to effectively kill 99.99% of bacteria and germs. This can cause dull spots in your flooring, swelling, and damage.
Test your steam mop in an inconspicuous area first, such as in the corner of a room or underneath furniture. That way, if any damage does occur straight away, it is not in a prominent position. 
If you have any leftover laminate pieces from the installation, test your steamer out on one of these first.
What Should I Know Before Using a Steam Mop on a Laminate Floor?
Laminate is made from layers consisting of fiberboard, a moisture barrier, a wood-like image, and a couple of other products like wood composite. The layers are topped with resin and sealed, which is called lamination. It looks like wood or similar to a hardwood floor; however, it can be more flexible, resilient, and economical.
It is imperative to test hard floor steam cleaners in small areas or on any remaining pieces of the laminate so that you can evaluate them without the danger of harming your floors.
It is best to read the cleaning guide issued by your laminate manufacturer and use their advised cleaning method. When used on laminate, we suggest utilizing the mop on its low steam setting.
Steam Mopping Engineered Hardwood Floors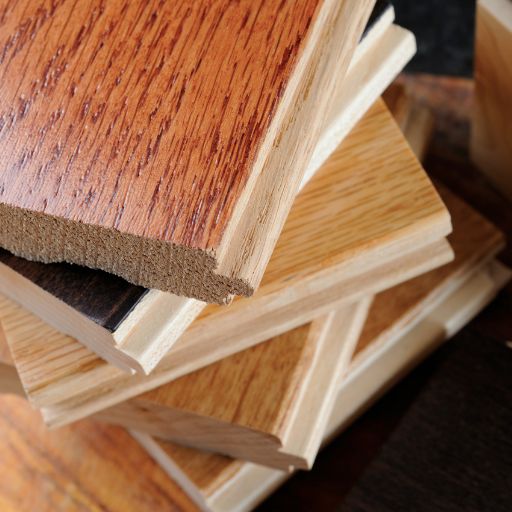 Though resilient on the sealed floor surface, engineered hardwoods are bonded utilizing glue. Steam cleaning can affect the quality of those adhesives.
Moisture can leak between the layers, damaging the bond and ultimately damaging the floors. It is best to avoid using steam on engineered hardwood floors.
How to Choose the Right Steam Mop for Laminate Floors
Suppose you really want to use a steamer. In that case, there are numerous aspects to consider when selecting a steam mop for your laminate wood floors. These are the heat settings, pad material, tank capability, and accessories and tools.
High temperatures and wetness can harm the sealed floor. Once the seal is broken, the product is in danger. You need to pick a steam mop developed for laminate floors to avoid this. The problem is, there aren't really any steam mops built just to clean a laminated floor.
You can buy steam mops with variable steam settings. These will typically have two or three settings, ranging between low, medium, and high. To ensure your floorings are safe, always begin at the lowest setting. 
You'll need a soft material for steam cleaning your laminate floor. While some people use old towels to cover their steam mop head, I wouldn't recommend this for cleaning laminate floors. 
A microfiber mop pad made specifically for your steamer is your best option to protect your laminate flooring. There are also quality differences between the cheaper microfiber pads and the branded ones. Choose the better quality floor pads if you want the best protection for your floor.
Take a look at what accessories and additional cleaning tools come with your steam mop. This will help you utilize your machine in other home areas for different cleaning tasks.
Naturally, the best steam mop with additional tools and attachments will cost more. Still, it's worth spending a little more upfront if it means buying fewer cleaning products in the long run.
Other Cleaning Advice for Your Laminate Floor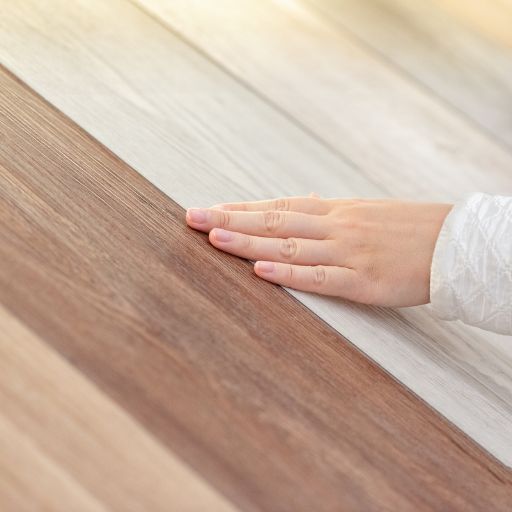 Cleaning products can leave streaks and residue or damage the protective sealant of the floorings. You can buy laminate floor cleaner, designed specifically for these types of floor. Always use it moderately, and follow the instructions.
For other types of floor cleaner, do not use it directly in the water tank, rather apply it to microfiber cloth. Don't pour directly onto your wood flooring. Never ever utilize wax or polishes on laminate floors.
Laminate floorings can scratch, so stay away from anything abrasive (steel wool, for instance). You'll wish to use a soft-bristle broom or microfiber dust mop to sweep up dirt and debris. If you are vacuuming, take care to use an attachment without a beater bar or turning brush, which might scratch the surface.
Conventional mopping is a no-no to clean laminate floors, given that the water can leak into the joints and cause damage (like swelling, warping or staining). Pooling on your floor from the use of a traditional mop can also cause staining or fading.
Don't use your steam cleaner to sterilize your laminate floor. The steam produced by a steam cleaner can kill germs and other pathogens; however, you need to hold the mop for at least 10-15 seconds over a spot to sanitize and sterilize. Keep your steam mop moving, don't hold it in one place.
Can Shark Steam Mops Be Used on Laminate Floors?
Some steam mops have variable heat and steam settings. We advise using a Shark steam mop with a low setting (such as the Shark S5003D Genius) to reduce the output of heat and steam that could potentially damage your wood floor.
As listed in the instruction manual, use distilled water only, and only use Shark microfiber pads for the best quality protection for your laminate.
Despite the temptation, do not use tap water.
Always clean along with the panels, not across them. Staying with the 'grain' will deliver excellent outcomes without risking the character of your flooring.
Is the Bissell Steam Mop Safe for Laminate Floors?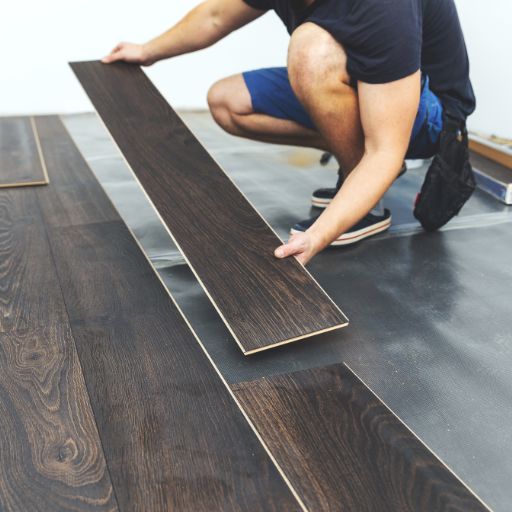 Many Bissell steam mops have variable steam settings, making them a popular choice for a laminate floor. Like the Shark steam mop recommendations, always use distilled water – not tap water, use the lowest setting, and work quickly. Test the steamer in an inconspicuous area of your floor first.
What is the Best Method to Clean Laminate Floor Coverings?
Dry electrostatic mops are the very best choice to clean laminate flooring. This is a type of soft microfiber mop which attracts dust and are specially created for laminates. You can also use a vacuum without the beater setting or a soft broom.
Many people choose to use steam cleaning machines on their for deep cleaning on their laminate floor and have had good success thus far. The risk is really the long-term use of floor steam cleaning mops. Damage doesn't tend to occur immediately but rather over time.
Steam mops are popular because they use very little water, and the floor dries quickly after steaming. As laminate is sensitive to heat and moisture, consistent moisture could attack the inner core and damage your laminate.
The risk is the pressure of the steam getting into tiny crevices and damaging your floor over time.
So, use your steam mop on the lowest setting, work quickly and be careful. If you are concerned about damage to your laminate floors, it is best to avoid steam entirely.