Is There a Cordless Clothes Steamer?
Despite what the photoshopped images show you online, (and the slew of best cordless clothes steamers lists), cordless clothes steamers do not exist.
The closest thing you can get to a cordless clothes steamer is a cordless iron. The is no technology readily available in 2022 to hold enough power and generate enough heat to create steam continuously. Despite what many images show you, there are no cordless clothes steamers.
Why You Won't Find a Cordless Clothes Steamer
I expect that the technology to create a cordless clothing steamer is coming in the future. But in 2022, people are complaining handheld garment steamers are heavy enough with their water tanks full. Could you imagine how heavy a cordless steamer for clothes would be?
You would need a rather large battery pack attached to the steamer to generate enough power to create steam. I've seen this in cordless hair dryers – however these operate around 400 watts of power, produce heat up to 57 degrees Celsius (134.6°F), which gives you a run time of about 8 minutes.
Handheld clothing steamers use anywhere from 1200 watts of power up to 1875 watts. Which means, with the current technology, you might be lucky enough to steam a pillow case.
Cordless Clothing Steamer Alternatives
Rather than me harping on any further (especially about the number of websites misleading consumers into thinking they are buying a cordless clothes steamer), let's take a look at cordless steam irons, and handheld clothing steamers with long cords that are great for travel, trade show events or just to use at home without needing an extension lead.
Panasonic 1500W Cordless Iron
This iron is a popular choice with quilters and sewing enthusiasts.
It is important to note that all traditional handheld steamers do have cords that need to be plugged in to wall outlets, or extension cords. There is no such thing as a cordless clothes steamer.
Whilst the online images often tell a very different story and the handheld steamers appear to be cordless they are not. The cords are simply removed from the image in the editing process.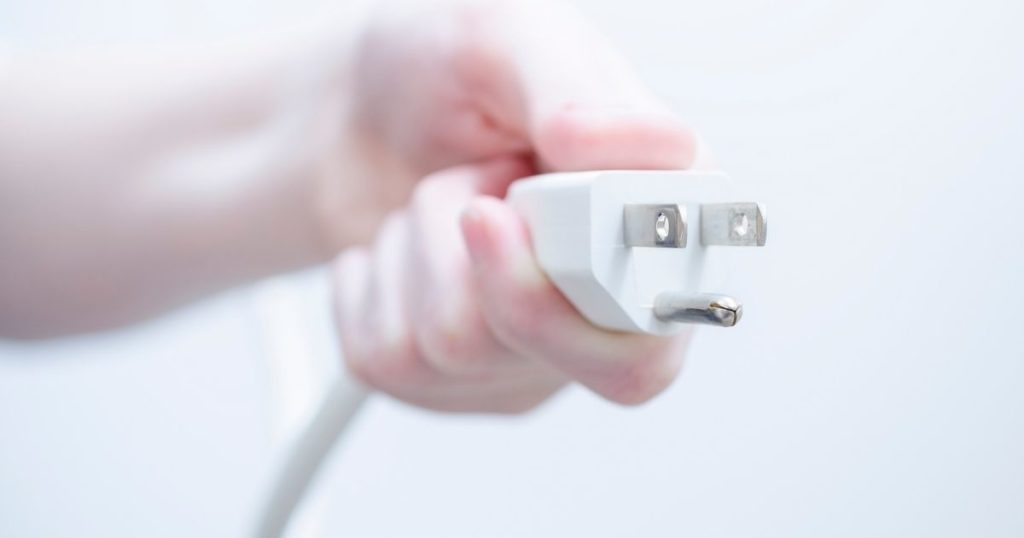 There are not yet designated clothing steamers on the market that are completely wireless or cordless.
I have however, found some newer technology coming in to the market that combines a mini iron with a water spray, that is rechargeable with a USB.
A universal USB cable that could plug into your laptop or other charging socket is incredibly convenient, especially for travel. Some newer designed power points also have built in USB plugs. This negates the need for travel adaptors when traveling abroad or extra cords to carry with you.
Let's take a look at the current products available that would be the closest option to a cordless clothes steamer:
This is essentially a mini iron, but it also has one steam outlet in the bottom of the sole plate. You could use this as a steamer, and also a humidifier. I suspect the level of steam that would output the bottom of the tiny iron would only be enough to steam lightweight clothing. You would most likely be better off using this as a mini iron.
What I like about this cordless iron is it has 3 settings, heating between 100 and 140 degrees Celsius (212 to 284°F). It conveniently heats up in 30 seconds so you can get on with your day faster.
The running time of the iron is between 10 to 20 minutes and will vary in accordance with the heat setting you choose. The lower the heat setting, the longer the battery will last.
The sole plate also has a Teflon coating for non stick purposes and the unit is charged with a USB-C cable. This also then doubles as a charger for your phone or other smart devices, using the built in 5500mAh lithium battery.
Overall this appears to be a true cordless iron that can be universally used and would be an excellent choice as an alternative to a handheld travel steamer.
Cordless Steam Irons
If you're into sewing or quilting you probably already have the Panasonic 360 Freestyle Advanced Ceramic Cordless Iron.
This doesn't go in the cordless travel clothing steamer category, unless you are driving somewhere and have room to spare, as it is almost the size of of a full size iron. If you are traveling, it packages up nicely in its own carry case (shown in the image below).
There is a base unit that comes with this cordless steam iron that needs to be plugged into a wall socket. The ceramic sole plate is an excellent choice over stainless steel as is gentler on fabrics. The water tank also detaches from the iron, so can refill it without taking the entire machine to the sink.
With two pointed ends you can iron in any direction and a steam function available at the flick of a switch. The Panasonic 360 is actually the closest machine yet to a cordless clothing steamer!
Which is Better – Iron or Steamer?
There is definitely more precision with ironing clothes instead of steaming. Steaming however is quick, convenient and excellent for delicate fabrics. I've covered this topic further in my blog post: Steamer vs Iron – Which one is the best?
Is There Any Steamer That Doesn't Require Electricity?
There is a product available by the name of InstaSteam, which does not require electricity to use. You do require access to water however. You can read my blog post on InstaSteam here.
You can also try the steam whilst you're in the shower method, where you close any windows, vents and do not use the exhaust fan in the bathroom and hang your clothing in the room whilst you are showering. The steam from the shower will help to reduce wrinkles. Make sure you air out the bathroom afterwards, otherwise you could end up with mold.
Is There a Rechargeable Clothes Steamer?
Unfortunately no, there are no rechargeable clothes steamers on the market in 2022. Lets hold out hope for this technology later in the year, but at this time, it does not yet exist.
Something to consider however, is the Sunbeam cordless hybrid iron and steamer. It provides up to 60 seconds of heat and steam in the cordless mode, and will also steam vertically. You then need to return it to the charging base however, which you need to have plugged into a power outlet. So whilst it is cordless, it doesn't work cordlessly for very long.