Is the Jiffy Hat Steamer a Good Hat Shaper?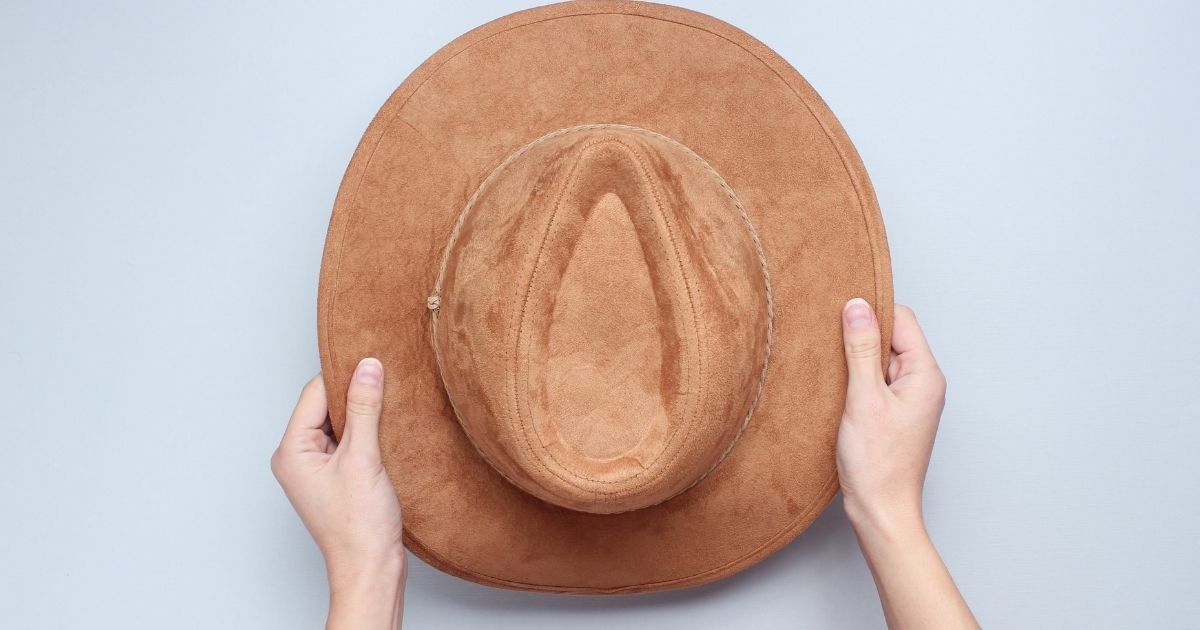 Do you wear a cowboy hat or a fedora? How about a baseball cap? You might be surprised to find out that the sweat and dirt from your head can cause the brim of your hat to become misshapen. This causes it to lose shape, making it hard for you to keep it on your head. The solution is simple, a hat steamer.
A good hat steamer will take just minutes per day to make sure that your hat stays looking new while also giving you some peace of mind knowing that there's no chance for bugs or other critters hiding between the fabric layers or your hat band.
Also, if you have a collection of hats, using a steamer can help shape the crown and brim into your preferred style.
What are the Best Hat Steamers to Buy?
Jiffy is the only brand that makes professional hat steamers. If you are a collector of hats, in particular fur felt hats, or want the absolute best, there are three models available:
There are three models – the J-1, J-2000H, and J-4000H (the H for hat steamer).
J 1 jiffy is the original model of the hat steamer, J-2 has a different water tank design and pre-heat function, and the J-4000 is the top-of-the-line commercial version of the jiffy steamer with a built-in water tank. This one will cost you around $100 more than the J1 and J2 steamers.
The Jiffy steamers are tabletop. They operate via a switch on the back of the unit. Most people prefer the J1 steamer for home use, which heats the fastest ready-to-use.
The J-2000 and J-4000 models have preheated functions that will allow the water to be heated and ready to steam, but the steamer will remain in standby mode. This is great for commercial use, plus the water tank's lower and/or built-in design doesn't get in the way when steaming your hat.
All Jiffy hat steamers are made in the USA (in Union City, Tennessee) and include a 3-year warranty. You can learn more about Jiffy Steamers here.
Key Features of Each Jiffy Hat Steamer
A Jiffy hat steamer is an investment, with pricing starting around $150. However, as one buyer justifies, paying $25 per cowboy hat for professional steaming (and a collection of hats) quickly pays for itself. Here are the differences between the three models:
Jiffy Steamer's Classic Personal Hat Steamer was the first product the company ever produced and continues to satisfy our customers to this day. The J-1 is used to block, stretch, crease, shrink or shape straw and felt hats. Ideal applications include removing nesting rings in seconds, freshening felt to a velvet texture, and shaping the hat to the owner's preference.
The heavy duty model J-2000H commercial hat steamer is equipped with 1300 watts of steaming power. It has a brass hat nozzle for steaming and shaping hats. It contains a 1-gallon self-contained water tank with preheat and steam settings. It also has a sight gauge on the steamer's side to view water level and sediment build-up at a glance.
The Jiffy J-2000H heats up within 15 minutes to preheat temperature and produces steam within 2 minutes once at the preheat temperature. 
This is a great smaller sized commercial hat steamer with good running time. It is a better design than the J1 steamer, as the water tank is more streamlined to the unit. The taller water tank on the J1 steamer can get in the way when steaming hats. The J2 is slightly more expensive than the J1, but worth it for the better design.
The J-4000H produces purified steam that contains the exact amount of moisture to remove packing marks, nesting rings, hat bands wrinkles and other imperfections. This is the commercial variety of the Jiffy steamer, normally used by milliners and hat shops. The heat up time is slightly longer than the other Jiffy steamers, but that is to be expected, with a larger boiler tank and 1500 watts of power.
Jiffy Hat Steamer Parts
Jiffy are prominent commercial grade garment steamer manufacturers (among other types of steamers, such as carpet, car, wigs etc). They offer excellent customer service and a range of parts that can easily be purchased if needed.
All Jiffy hat steamers also come with a 3 year warranty.
Other Options for Steaming Hats
If you can't justify buying a hat steamer, consider these other ways of steaming hats:
Use a Clothing Steamer
The other option to steam a hat is to use a garment steamer. This gives you the versatility of steaming your clothes as well. The problem with a garment steamer however, is you don't get the concentrated shot of steam like you do from a hat steamer.
When you consider the design of the head of either an upright or handheld garment steamer, you have steam flowing out multiple holes across the wider head, rather than the concentrated nozzle on the hat steamer. It will be easier to crease, shrink or shape a particular area of your hat with a more concentrated shot of steam.
If you are considering a garment steamer, the beauty of the Jiffy brand is the versatility and added attachments. For example, the Jiffy J-4000I comes with various attachments to help with steam cleaning, carpet installation or wallpaper removal as well as a general clothes steamer.
You would then simply purchase the hat nozzle for around $15 extra. This isn't the most economical way to buy a hat steamer, but if you are interested in multipurpose use for your steamer, the Jiffy models are the way to go.
Boil The Kettle
The other option for shaping a hat without buying a steaming unit is using the teapot method. Using a kettle or teapot, boil water inside until steam is produced out the spout and use this for your hat. Make sure you wear gloves, remember steam is hot and will cause scalding or burns if it comes in contact with your skin.
Also, make sure not to concentrate on the internal band, this could cause irreversible shrinkage inside your hat.
Shaping a Hat Using Steam
The first step in shaping a hat with steam is figuring out the material of the hat and if you can work with it. Fur felt cowboy hats, palm leaf hats or straw hats are the most popular types of materials. Straw hats can be a little difficult because they have little room for error.
Palm leaf hats, wool hats and leather hats should not be steamed.
You can use heated steam to shape, block, stretch, or even tighten up a felt hat. You can also use it as part of a refreshing cleaning process for hats that need to be cleaned.
The next step is deciding on the desired crease and brim shape of the hat.
Can You Steam and Form a Straw Cowboy Hat?
A straw cowboy hat brim is either pre-shaped or made with a shaping wire. The wire may be woven into the straw, or it may have a decorative edging.
For pre-shaped hats, you won't be able to mold them without a shaping wire; this will damage the straw. If you have a straw cowboy hat (or any straw hat) with a wire in the brim, gently bend the wire until it forms the shape of hat you prefer.
Be careful not to fold over the straw too much, as this could cause damage. There is generally no wire in the crown of a straw hat and it is not recommended to try and reshape this area.
Can You Steam a Palm Cowboy Hat?
It is best to soak a palm hat in lukewarm water for a minute or so, before using your hands to gently maneuver the brim and crown of the hat.
Soaking a palm hat in lukewarm water also works well for older palm hats that may have lost their shape. Simply immerse the whole palm hat in lukewarm water for up to 1 minute. Shape the hat, then place on a hat stand to dry.
Can I use a Hair Dryer or Heat Gun to Shape My Felt Hat?
Using a hair dryer or heat gun isn't ideal for felt hats. Targeted heat in one area can quickly cause the sweatband on the inside to shrink, and your hat may no longer fit on your head at all.
Should I Buy a Hat Steamer?
Hats are a staple for many people's everyday attire and if you wear one on a regular basis, investing in a hat steamer is definitely worth it. A good quality hat steamer will not only allow you to reshape your hats but also keep them in top condition by killing odors and germs as well as refreshing the felt material.
If you have any doubts about how worthwhile an investment this could be, I recommend considering that there is no better way to clean delicate fabric than with water vapor (i.e. steam). Buying a hat steamer will help you get back that new hat look and professional looking results in the comfort of your own home. You can quickly remove nests and shape your felt hats with ease using a hat steamer at home.