As pet parents, we know that one of the best things about having a furry friend is getting to play with them. But it is no secret that cats and dogs tend to have accidents in the home. Cleaning them up can be a real pain. That's where steam mops come in! Steam mops can handle pet messes quickly and efficiently. In this article, I have listed my top choices for the best steam mop for pets.
Having pets in my home (both dogs and cats) I love using the power of steam to clean up after them. A steam mop is an excellent option because it can eliminate the need to use harsh chemicals that could harm your pet if they accidentally ingest them or get into contact with their skin. There is far less scrubbing required than with a traditional mop, so you'll save yourself some time and effort as well as give your home a thorough cleaning.
This article will help you find the best steam mop for pet messes and urine so that there are no stains or smells left behind after cleaning.
What to Consider Before Buying a Steam Mop for Pets
Before moving on to the list, there are a few things you should keep in mind when choosing the best steam mop for pet messes. Here are the things that I like to consider:
The steam mop should have a scrubber brush to help remove tough dirt and any dried messes.
Whilst steam cleaning won't make your house smell like wet dog, some models offer scented discs and steam mop solution for added freshness.
Look for a steam mop with multiple attachments, for example, a window squeegee to help clean paw prints from glass surfaces. 
Make sure the steam mop has high steam heat and pressure to kill germs and bacteria effectively.
A steam mop with a triangle head will make it easier to get around the legs of furniture. 
Consider a combined vacuum and mop in one to avoid having to vacuum pet hair before mopping.
Consider a steam mop with carpet cleaning tools as well, suitable for rugs or upholstery settings.
Now on to our list of seven best pet-friendly steam cleaners:
One of the best steam mop for pets is the Bissell Powerfresh Lift-Off Pet Steam Mop. It has a scrubby microfiber pad that's great for removing tough pet stains and odors while also killing 99.99% of germs and bacteria on your floors with its steaming goodness!
The Bissell Lift-Off Pet is loaded with features that make it the best steam mop for pet owners. With 1500 watts of power, the heat up time is only 30 seconds and one tank of water can last for 15 minutes, plenty of time to clean any mess your pets leave behind.
The detachable handheld steamer makes cleaning door frames, chair legs, pet bedding and furniture simple. You can also use scented discs and scented demineralized water in this steam mop for an added fresh smell.
Pros: 
Two styles of mop pads, one for scrubbing, one for soft mopping. Both styles of pads infused with microban to help prevent the growth of bacteria.
It comes with 13 versatile tools for cleaning any surface type in your home, including pet messes and tough stains.
Twenty-five foot cord length for less frequent plugging and unplugging.
The steam mop features Odor Eliminating Fragrance Discs for a fresh, clean scent as you steam!
Three variable steam levels – low, medium, or high to get the perfect clean for your needs.
Two year product warranty
Cons: 
The water tank isn't removable, you will need to bring the distilled or demineralized water to the machine.
A slightly bulkier unit with the handheld steamer in the middle. This makes it more difficult to get under furniture.
It doesn't have a cord wrap function, so it can be a little untidy to store the cord.
Where to Buy the Bissell Powerfresh Lift Off Steam Mop
In the USA, Bissell is sold at all leading appliance centers, online through their own website and on Amazon.
In Canada, you can purchase the Bissell Powerfresh Lift Off on Amazon.
In Australia, Harvey Norman, Joyce Mayne and Domayne are authorized resellers of Bissell products. You may also find them at Betta Electrical stores.
This exact model isn't available in the UK, however, the Bissell Poweresh Slim Steam offers a similar function with a detachable handheld steamer.
Hoover Complete Pet Steam Mop
I have the Australian version of this steam mop (the Vax Steam Fresh Combi) and I love it. This steam mop has every conceivable accessory to help clean every nook and cranny of your home. It is both a steam mop, floor scrubber and handheld steamer in one.
Speaking of accessories, this steam mop is one of the few on this list with a carpet tool. You attach this to the bottom of the steam mop to refresh carpets and rugs. The water tank is detachable, you can take it to the sink and leave the machine where you were last mopping.
You'll also find a small detergent tank on the back of this machine. This is used for steam mopping and scrubbing and is not a function of the handheld steam cleaner. You can use Hoover's Paws and Claws pet cleaning solution diluted with water in the extra tank of this machine.
If I could change one thing about this machine it would be the need to hold the steam button down constantly.
Pros
360 degree swivel, easy to maneuver and stands up on its own.

Includes two washable microfiber pads that are a good thickness.

Also ideal for carpet with included carpet tool.
The scrubbing function is easy to use and excellent for grout or stuck on pet messes.
Built in hard water filter, you can use tap water in this machine.
Cons: 
It's not very lightweight at over 11 pounds, making it a little tiresome to push around constantly.
You have to hold the button in to make the steamer work – both on the steam mop and handheld steamer. Prolonged use is tiring on your hand.
The hard water filter will need replacing (it will discolor after time – this is when you know it needs replacing), an added ongoing expense.
Bissell Powerfresh Pet Steam Mop
The purple power fresh pet steam mop is designed to clean all sealed hard floors like vinyl, laminate, and ceramic tile, as well as grout! It comes with a built in scrubbing brush that flips down to help remove tough pet stains, making it perfect for homes with multiple pets. This machine heats up quickly and has a 15-minute runtime so that you can clean your floors in no time.
In comparison to the Powerfresh Lift Off machine featured above, the Powerfresh Pet steam mop has no added handheld steam cleaner function. You can use it on the floor only, so you may need an extra steam cleaner for above floor surfaces, furniture and pet bedding.
Pros: 
Lightweight steam mop – weighs 6.2 pounds.
Built in scrubbing tool on the back for stuck on messes or scrubbing grout.
Stands up on its own.
Odor Eliminating Fragrance Discs leave your home smelling clean and fresh. Also scented demineralized water friendly.
SmartSet digital variable steam control to help you choose the perfect amount of steam needed to eliminate messes.
A powerful steam mop with 1500 watts of power – heats up in less than 30 seconds. Has 3 adjustable steam settings.
Two year warranty, offering excellent value for the price.
The Bissell tab on the mop pads are helpful to remove the pads off the steam mop after use.
Cons: 
The water tank can be a little difficult to remove.
You need to hold the steam button down to make it work, can be tiresome on your hands.
Although scented water and scented disc friendly, these are ongoing purchases if you want to use them regularly.
Only a steam mop, no above floor uses.
Where to buy the Bissell Powerfresh Pet Steam Mop:
Shark Lift-Away Pro Steam Pocket Mop
The Shark Lift-Away Pro Steam Pocket Mop (model number S39673D) is an excellent choice for those who want a steam mop with more features. It comes with an extra large water tank that holds up to 16.9oz (500ml) of water, so you can steam clean large areas without having to stop and refill. It's also designed with Anti-Drip technology to prevent any water leakage.
This machine is perfect for cleaning all sealed hard floors, and it comes with a detachable handheld steamer to help you clean those pesky areas that are difficult to reach. The best part? It's lightweight and easy to maneuver!
Pros: 
The best 2 in 1 steam cleaning mops for pets features a removable handheld steamer for more cleaning power.
Its Touch-free technology allows you to attach and release pads without having to touch any dirty, wet surfaces.
It comes with a scrubby microfiber pad that helps eliminate tough pet stains and odors while gently scrubbing away stuck-on messes.
It features three levels of intelligent steam control for the best results on different floor types. 
It doesn't rely on chemicals or detergents, so no harsh odors are left behind.
It also features Steam blaster Technology for deep-cleaning tough messes.
This is the best steam mop for pet hair because of its ability to lift away hair and dander quickly!
Cons: 
Its water tank is not detachable and must be filled with water while the machine is standing upright.
Bissell SpinWave Cordless Pet Hard Floor Spin Mop
The Bissell SpinWave Cordless PET Hard Floor Spin Mop is a lightweight and easy-to-use steam mop that's perfect for cleaning pet messes. Two washable microfiber pads are included as standard for steam mopping, and it has a built-in spin scrubber that helps loosen the stuck-on messes and deep-down dirt.
This steam mop is cordless and includes an 18V lithium-ion battery, so it's perfect to use on tile floors without having to worry about tripping over your cord! It also comes with an On-demand Spray feature that allows you to control the amount of solution needed to best clean your floors.
Pros: 
The product comes with two eight oz. Trial-size PET Multi-Surface formulas.
Its 18V lithium-ion battery provides up to 20 minutes of cleaning time.
Lightweight and easy to maneuver.
Suitable to use on all sealed hard floors.
Cons: 
Some users found that the battery takes a while to recharge.
The Bissell Symphony is a two in one Pet Steam Mop and Vacuum Cleaner. Having pets in my home, I know how tiring and time-consuming it is to vacuum your entire home, then steam mop again, especially if you have a large house.
This model's Exclusive Drop-It Tank Emptying System makes it easy to empty the tank without touching any of the dirty water. It also comes with a detachable vacuum cleaner that's perfect for removing pet hair and debris from your floors.
This machine is designed for all sealed hard floors, and it comes with disposable swiffer pads that help trap and lock in the dirt, dust, and pet hair. It also comes with reusable pads which you can wash and use again.
Pros:              
The product comes with Pet Odor Eliminating Fragrance discs for a fresh-smelling home.
The best all-in-one steam mop for pet hair and hardwood floors offers both vacuum and steam cleaning abilities.
Its Powerful, Cyclonic Vacuum technology removes up to 99.99% of dirt, dust, and pet hair from your floors.
The product comes with (1) soft microfiber pad, (1) microfiber scrubby pad, (4) Swiffer BISSELL Steam boost disposable pads, detachable mop pad tray, and detachable Steam boost tray.
Cons: 
It is not designed to remove pet hair from carpeted surfaces; you will need a separate vacuum for carpet.
Bissell Crosswave Pet Pro All in One Wet Dry Vacuum Cleaner and Mop
The Bissell Crosswave Pet Pro, All in One Vacuum Cleaner & Mop, is a powerful cleaning machine. It is designed to eliminate tough pet stains and odors from hard flooring. It features a Two-Tank Technology that separates clean and dirty water, so you can easily control the amount of solution needed to get your floor just right. 
This machine comes with a Crosswave Pet Multi-Surface Floor Cleaning Tool that helps remove pet hair from almost any surface, while its 25ft long cord allows you to cover more ground without having to stop and change power points. 
Pros: 
It offers a deep clean on all sealed hard floors such as tile, vinyl, linoleum, and laminate.
It includes a Tangle-Free Brush Roll that helps prevent hair and debris from getting caught in the roll.
Pet Hair Strainer is designed to separate pet hair from liquid to prevent clogging.
The brand offers a 3-year limited warranty for this product.
Crosswave Pet Pro also Includes (1) Rinse & Cleanout Storage Tray and two 8 oz. Multi-Surface Pet Formulas with Febreze Freshness.
Cons:
Not a steam cleaner, rather a wet and dry vacuum and floor scrubber.
The product is a bit heavy weighing 11.5 pounds.
Do Steam Mops Work for Pet Urine?
Having pets in my home, I can safely tell you steam works for pet urine. The hot steam combined with the pet urine smells, however. This is where I keep extra steaming pads or microfiber cloths handy to change after steaming pet urine. 
Clean up the bulk of the urine first using a paper towel. Then steam over the spot where you pet has urinated. The same goes for any feces, I generally pick it up with some toilet paper and flush it.
You also want to keep steaming the spot where your pet has urinated until there is no more smell. I love that you can clean up after pets and keep your home sanitized using only the power of steam.
I must admit however, I do keep some extra cleaning products handy that are specifically designed for urine destroying. I generally reserve these for any areas where my dog revisits and urinates again.
As I have timber flooring in my home, I can't hold the steam mop in place for too long for really thorough sanitizing. If you have timber, laminate or hardwood flooring, you may want to consider this as well. 
I have a two in one steam cleaner, that is a steam mop for floors as well as a detachable handheld steam cleaner. Having pets in the home, I wouldn't have it any other way, as I can use the handheld cleaner for door frames, chair legs and upholstery, and the steam mop for the floors. 
If I didn't have a two in one, I would have both types of steam cleaners – as the ability to deep clean using steam power in little nooks and crannies is incredible.  
Conclusion
The seven best steam mops for pets that we reviewed are all excellent choices for homes with pets. 
An essential benefit of using a steam mop over a conventional mop is that it's an all-in-one unit. Aside from the cleaning pads, there are no separate disinfectants to keep and buy and no heavy buckets to fill up and empty. And given that the pad gets washed when you're done, steam mops are neater and much easier to store than untidy, drippy string or sponge mops. Unlike conventional floor mops, steam mops reach temperatures high adequate kill germs and bacteria on surfaces. Simply pass them gradually in areas you want to disinfect to give the steam time to achieve its task.
Steam mops can likewise provide a deeper clean in homes where kids or pets like to lie and play on the ground. Knowing that they kill bacteria gives you peace of mind that your floors are thoroughly cleaned and sanitized. If you have a busy family with high foot traffic, or pets that wander in and out, consider buying a steam mop. A steam mop will help improve your cleanup regimen and save you from having to buy multiple floor-cleaning formulas. Finally, if you simply want to reduce or remove a few of the cleaning items in your house, switching to a steam mop is an easy fix!
I hope my steam mop for pets review has helped you make an easier choice when buying a steam cleaner when you have pets in the home. If you have any questions or comments, please feel free to leave them in the comment section below!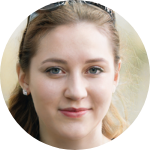 About the Author
Hi I'm Lauren. Passionate organizer, t-shirt folder and owner of a commercial garment steamer, steam cleaner and handheld steamer. I'll discuss all things steaming, so if you need help with buying or using a clothing steamer or steam cleaner, I'm here for you. Please join me on Facebook and don't hesitate to reach out if you have any questions. Happy Steaming!